How To Cheat in Pokemon Go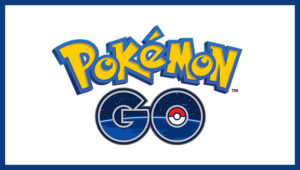 How to Play Pokemon Go Anywhere in India, UK, Canada and in Other Countries?
Now you are sad because you believe you cannot play Pokemon Go anywhere in your country. But let me tell you, this is a tested and 200% working method. You won't face any trouble if you can follow this guide carefully. But still if you do, don't hesitate, you can always contact us for immediate support. 😉
If you want to play Pokemon Go anywhere in India, UK or Canda and in other unsupported countries, you need to work a bit more. this game uses GPS technology in-game. So even if you downloaded the game, nothing is going to work. You need to follow this ultimate guide to play Pokemon Go anywhere around the world.
This step is crucial as you cannot find Pokemon Go as you're not in the supported countries. For this reason you need to download the latest Pokemon Go APK by clicking on the download button right below.
Steps to follow:
After

downloading

,

install

the game.
After the

installation

, don't run the game, and move to the next step
#2 Change your GPS Location using FakeGPS
This is the most important step of the whole guide. If you don't do this step, you're most likely to fail to install the game. The thing is, Pokemon Go uses GPS to locate your position in the world. Since you're outside those supported countries, you have no access to the game. For this reason, you have to download the app called 'FakeGPS' which is totally free.
Things to consider:
You'll need to make FakeGPS a system app.
To make FakeGPS a system app, you need an app called 'Lucky Patcher'.
Make FakeGPS a System App
If you read the above mentioned things, you should keep in mind that you must make FakeGPS a system app. For this step, you need to download an app called 'Lucky Patcher' which is totally free. You can download it from the download link given below. Also keep in mind, you need to root your Android device in order to use Lucky Patcher.
Steps to follow to change GPS location:
Using Lucky Patcher:
Open Lucky Patcher and look for 'FakeGPS'.
Once you tap on FakeGPS, you'll see a bunch of options coming up.
Go to Tools>Move to /system/app.
Tap on 'Yes' and you're done.
Now reboot your Android device to take effect.
Now, using FakeGPS:
Once you have rebooted your device, open FakeGPS app.
Go to 'Settings' & enable 'Expert Mode'.
Now go to your phone location settings & choose the mode which uses both Wi-Fi & GPS. (Different phones have different pathway, so it's hard to tell).
Now open FakeGPS again, and search for New York.
You'll see a Pinpoint, simply tap on it, and you're in New York now!
Now open Pokemon Go, and you are good to go. Start to play Pokemon Go anywhere in any country!
#3 Time to Play Pokemon Go anywhere Worldwide
Now that everything is set. All you need to do is play Pokemon Go anywhere on your Android device. Keep in mind, while changing your GPS location, you will see a notification saying your GPS location has been changed. The concept of Pokemon Go is that they use GPS technology.  🙂
That means, the game is based on your location. However, if you don't change your location, you'll still find yourself at the game. But you won't be able to find any Pokemon as you're not within the 'access' range. So, without changing your GPS location, you're standing in the game uselessly. You can do nothing.
Now that you have changed your location, start playing the game and enjoy! 😀
If you liked and found this post helpful, be sure to share it on Facebook or in any other social medias. We had to do the hard work to find and test out the working method. If you have anyinquiries regarding this topic or if you have faced any sort of problems, let us know down in the comments. 😀